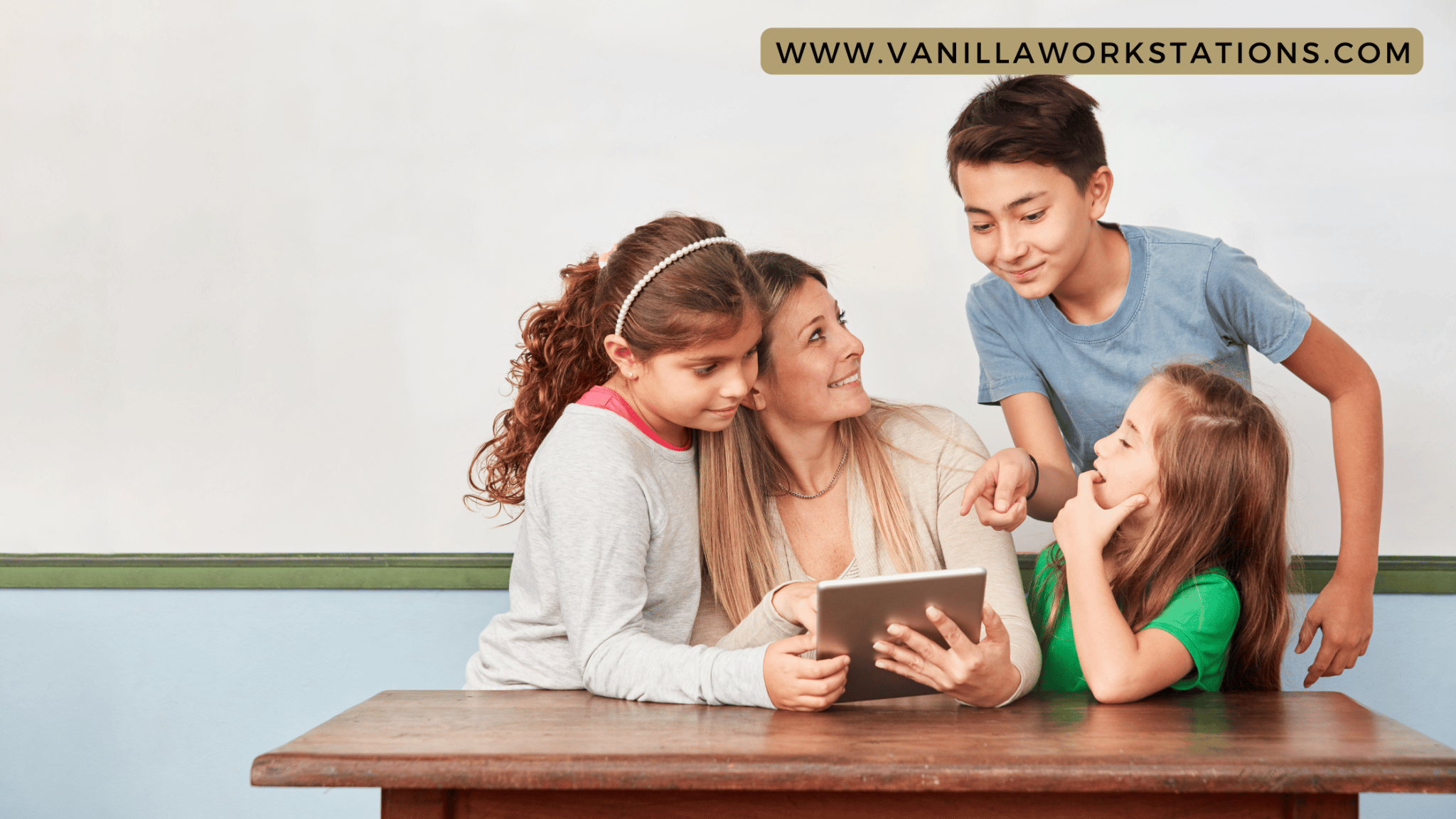 May 30, 2022

Vanilla Workstation Staff Writer

0
Computers are a huge part of our everyday lives. From checking our email to online shopping, we rely on them for just about everything. That's why it's so important to be computer literate- you need to be able to not only use a computer but understand how it works and what it can do for you.
In today's world, it is essential to have basic computer skills in order to compete in the job market and connect with others. Whether you are a student, teacher, or parent, it is important to understand the importance of computer literacy and how to help your child become computer literate.
This blog will discuss the importance of computer literacy and how it can help individuals succeed in life.
What is computer literacy?
Computer literacy is defined as the ability to use computers and related technology efficiently, with a range of skills covering levels from elementary use to programming and advanced problem-solving. In other words, computer literacy is the ability to perform tasks on a computer or use technology that is beyond simply using basic applications such as Microsoft Word or PowerPoint.
A computer literate individual knows how to use a computer for tasks such as sending email, browsing the internet, creating documents, and more. They understand how to troubleshoot basic problems and are familiar with common computer applications and programs.
The increasing demand for computer literacy in the workplace
With the ever-growing dependence on technology in the workplace, employers are increasingly looking for employees who are computer literate. In order to be competitive in today's job market, it is essential to have basic computer skills.
While some jobs may require advanced computer skills, most employers will at least expect you to be proficient in using common applications such as Microsoft Office and email. If students don't learn these basic skills, they will likely be at a disadvantage when applying for jobs.
Why computer literacy is important for students
In order to be successful in school and in life, it is essential for students to know the importance of computer literacy and become computer literate. As we mentioned before, computers are a huge part of our everyday lives and they are only going to become more prevalent.
By becoming computer literate, students will be better prepared for the future and will have an advantage when applying for jobs. In addition, they will be able to take advantage of all the resources that the internet has to offer.
Aside from that,  computer literacy also helps students become more independent learners. In a world where we have so much information at our fingertips, it's important to know how to find and use that information. For example, if a student needs to research a topic for an essay, they need to know how to use a search engine effectively and evaluate the reliability of sources.
Computer literacy can also help connect people with each other. Social media platforms such as Facebook and Twitter have become increasingly popular in recent years. These platforms allow users to connect with friends and family, share news and experiences, and stay up-to-date on current events.
Current trends during COVID-19
At the beginning of the COVID-19 pandemic, a lot of school districts transitioned into remote learning. Even those who are reopening are bracing for the potential that they may have to shut again if another outbreak occurs. As a result, school districts are scrambling to give computers and internet access to students who lack it. And this action is the first step in narrowing the digital divide in American education.
Children of color, students from low-income families, and students who live in rural regions are much more likely than their classmates to be lacking in these resources. Even if schools are able to provide computers and internet access to these children, their computer literacy will be lower than that of students who use computers on a daily basis.
The COVID-19 pandemic has resulted in a significant increase in the use of technology as people are working and learning from home. This has led to an increased demand for computer literacy skills as individuals need to be able to use computers for tasks such as video conferencing, online shopping, and research.
In addition, there has been a trend toward using more free or low-cost applications and software during the pandemic. This is because many people are working from home on a budget.
The importance of continuing education when it comes to technology
As technology evolves, it is important to continue learning and keeping up-to-date with the latest trends. This is where the prevalence and importance of computer literacy come in. This is especially true for those who work in fields that rely heavily on technology. For example, a web developer who does not keep up with the latest trends in web design will quickly become outdated and may have difficulty finding employment.
The same can be said for computer programmers, graphic designers, and even office workers who use computers on a daily basis. As new software and applications are developed, it is important to learn how to use them in order to stay ahead of the curve.
For students,  this means that computer literacy is not a static skill set. It is something that needs to be continuously developed and improved upon. And as technology becomes more and more prevalent in our world, the importance of computer literacy will only continue to grow.
In order to fully participate in today's society, it is essential to be computer literate. By understanding the importance of computer literacy and being a computer literate individual,  you are opening up a world of opportunities. Whether you are looking for a job, wanting to further your education, or simply communicating with friends and family, being computer literate is an essential skill in today's society.
About Vanilla Workstations
Vanilla Workstations is committed to making affordable technology accessible to school districts in America. Our computers are engineered for students and for education spaces. To know more about our services, contact us here or call (888) 779-1972. Go for reliability, go for Vanilla Workstations.