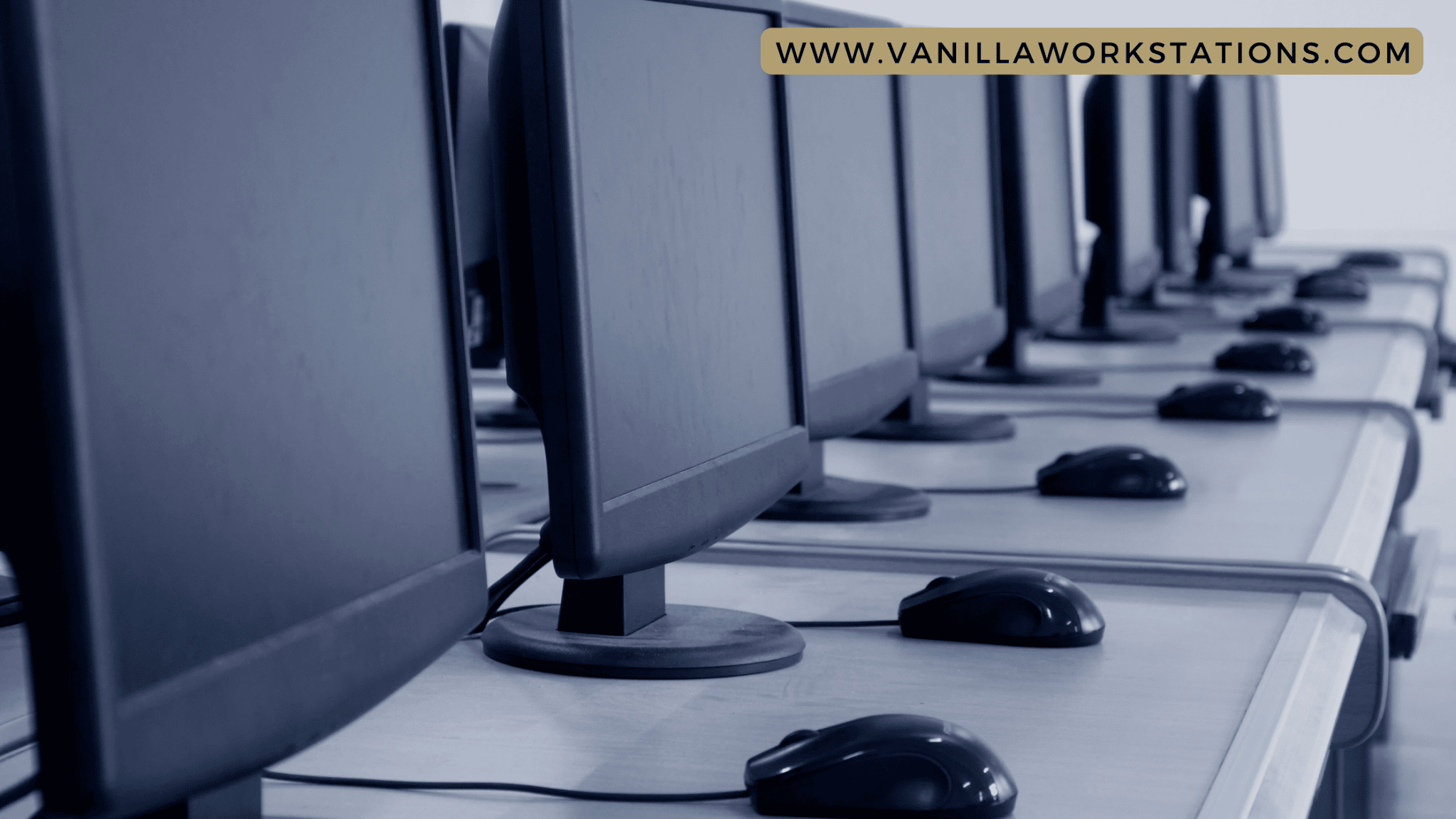 With the advent of technology and the expansion of internet access, schools have shifted their focus from teaching information to helping students learn how to use it. The kindergarten to 12th grade (K-12) student population is now more digitally literate than ever before. Schools now need a balance of both digital and physical resources in order to provide an optimal learning environment for all students. Here are some important things to consider when building workstations for K-12 schools.
Why is a workstation needed for K-12 schools?
It's important to remember that not all classrooms are the same. Physical learning environments, such as a workstation or lab, can be beneficial for students who learn differently and could benefit from this type of space.
A workstation can provide students with a dedicated space for computer usage and other digital tasks. These workstations can also include specialized equipment like iPads and sound-absorbing walls that provide a private and focused environment for those who need it. This is especially helpful in classrooms where there is a mixture of learners; no one student should feel alienated because they don't have the technology needed to perform their digital tasks.
In addition to providing specialized equipment like an iPad or sound-absorbing walls, a workstation provides teachers with the opportunity to teach flexibility in their classrooms. They now have the option of teaching lessons that include physical materials or digital resources depending on what each student needs at that time. Allowing teachers this option will help them create lessons catered to individual student needs instead of trying to do everything at once during a single lesson.
A typical K-12 workstation
A typical K-12 workstation might consist of a laptop, a desktop computer, or even an iPad. This type of workstation often contains software like Microsoft Office and an internet browser for surfing the web.
The type of workstation you choose for your K-12 students will vary based on their age and abilities. Elementary-aged children are usually given access to desktop computers, but might also need access to physical resources like paper and pencils. Middle schoolers may be given computer workstations, while high schoolers may be given both computer workstations and desks with physical resources.
It's important to plan ahead when selecting the right type of workspace for each student's needs so that every student can reach their full potential in the classroom.
Steps in building workstations for K-12 schools
A workstation is a place where students can access and complete their schoolwork. However, building one is not always an easy task. For starters, consider these two simple steps.
Step 1: Take stock of your physical space
You may need more than one desk, depending on the age and number of students in your family. Consider who will be using the desk when deciding what size you want it to be.
Appropriate spacing is also important when setting up a workstation for kids. According to research from Stanford University, children learn better when they're sitting about 12 inches away from their desk and 24 inches away from their computer screen.
Step 2: Choose which digital tools you need
Computers are the heart of any workstations for K-12 schools. As such, a workstation computer must be designed to be more dependable than its consumer or corporate-focused counterparts since it was constructed specifically for educational purposes. You need to better evaluate if you need to have the computers customized. Do you need all the unnecessary applications and software licensing? If not, you might need to have customized the digital tools you need.
Step 3: Find the cheapest but most reliable computer manufacturer and supplier
A typical K-12 workstation would need hundred of computers to accommodate all students. If your school is mainly relying on grants, you might need to stay under a specified budget. As such, you have to find an affordable computer manufacturer or supplier that can provide you with the right tools you need.
For starters, we recommend browsing through our listing. Our dedicated workstation computers are guaranteed to, be simple, reliable, and affordable.
Step 4: Search and apply for tech grants and funding
Building a workstation for your school can cost a lot of money. But don't worry, there's a solution to that. One thing that will help you get all the computers you need is by applying for tech funding or for a government grant. These grants ensure that school districts have the resources they need to continue serving students in a challenging fiscal environment.
What a Workstation from Vanilla Workstation is Like
Vanilla Workstation prides itself on having reliable computers that can withstand heavy classroom usage for up to 5 years without the need for constant updates. It supports software under Windows 10 and Linux. It is also equipped with higher than industry-standard processors for faster performance. More than that, its minimal structure is designed to eliminate unnecessary distractions. That way, students can stay more focused during class.
The more students are engaged in innovative, hands-on learning, the better their achievements will be. With the right workstation, K-12 students will be able to get the most out of the curriculum.
But that's not all! A workstation can also boost student collaboration, encourage creativity and make the classroom more aesthetically pleasing. So, if you want to get the most out of your classroom, go for quality workstations!
About Vanilla Workstations
Vanilla Workstations is committed to making affordable technology accessible to school districts in America. Our computers are engineered for students and for education spaces. To know more about our services, contact us here or give us a call at (888) 779-1972.