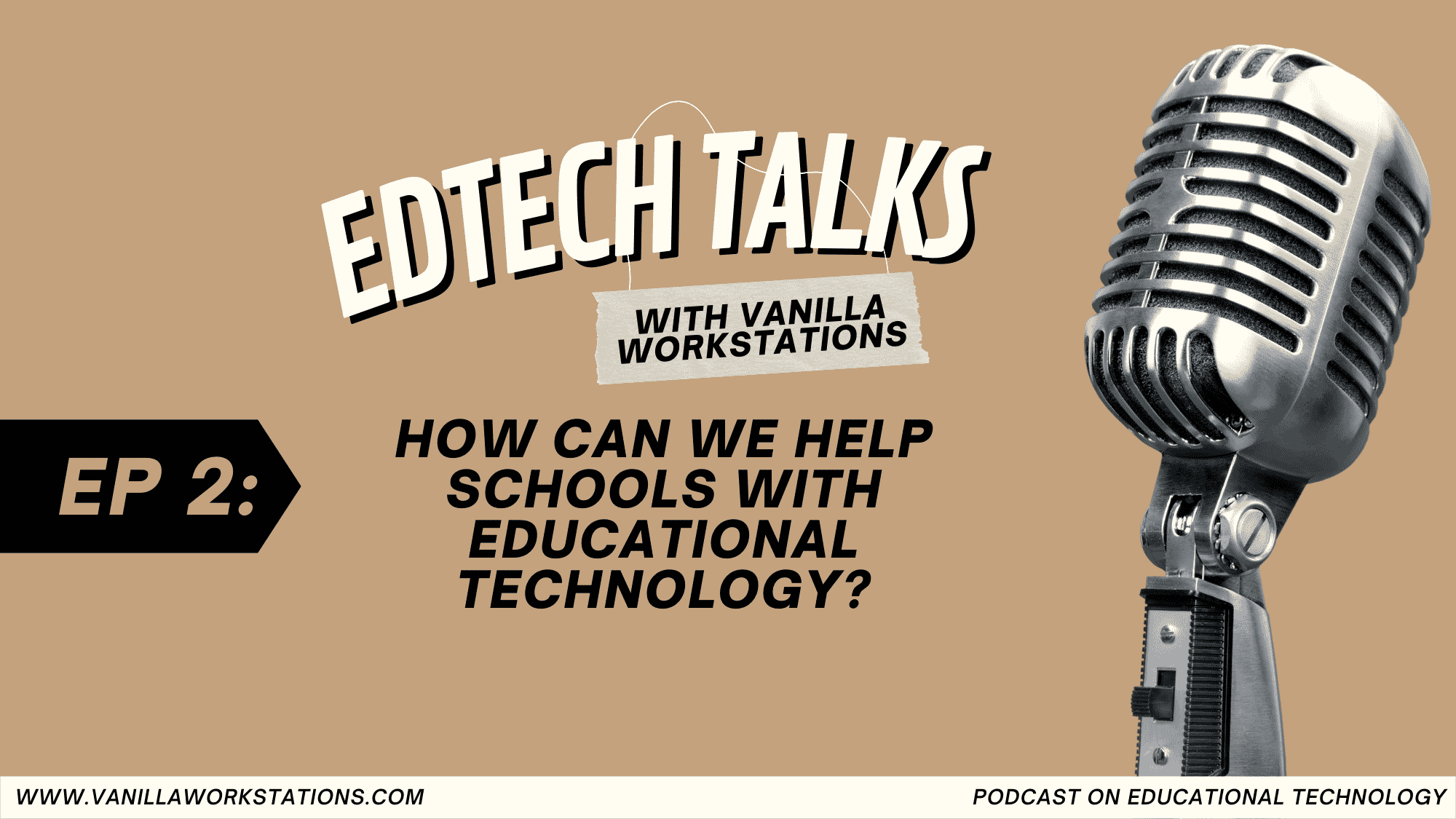 August 8, 2022

Vanilla Workstation Staff Writer

0
Vanilla Workstations worked with ALS Education to replace 4,500 desktop workstations, add laptops for temporary classrooms, and get rid of old support infrastructure while meeting testing dates and deployment deadlines in multiple schools and states. With the help of these updated workstations, ALS was able to switch to a cloud-based management model. This meant they no longer had to replace or take care of dozens of old servers. These changes improved the students and cut IT costs for the whole school system.
Considering these, how could Vanilla Workstations help other schools with educational technology? Jamie, who has been involved with Vanilla Workstations in its early stage of development, summarizes her answer into four aspects:
providing minimally invasive hardware;
using Vesa mounts;
making sure the computers are fast; and
meeting the schools' deployment schedule.
"One way that we could help meet the needs of students was to keep the housing footprint very minimally invasive and distracting. We have also reduced the visual impact—lower intensity, lower number of blinking lights on the hardware, and a streamlined package," Jamie emphasized.
She also added that using Vesa style mount for the hardware will help keep the classroom moving and students focused on learning. This mounting style has the desktop mounted directly to the back of the monitors, keeping the desk nice and clear and the units out of students' line of sight while they're working.
To avoid having students disengage in a class, Jamie added that Vanilla Workstations ensures that they will provide fast computers that reduce lag time so that students won't have to wait for a software program or application to load. This is possible with i5 Intel Pentium and Celeron processors and 8GB RAM Vanilla Workstations desktops.
Finally, on the topic of deployment schedule, Jamie highlighted their experience with ALS Education, saying:
"One particular takeaway from ALS is their deployment schedule. To accommodate their state-level testing and their summer and Christmas breaks, we were able to schedule delivery to work with what they actually needed."
Elaborating on the fast deployment services of Vanilla Workstations, Calvin stated how the company takes packaging seriously. With regular packaging (1-5 computers in a box), school IT staff would have to spend the majority of their time getting one computer out and setting it up. This will leave them with a mountain of paper, cardboard, and plastic. This means that if a school orders thousands of units, they would have to be left with a pile of trash to discard by the time they're done setting up all the workstations.
To avoid this, Vanilla Workstations has spent tremendous efforts in redesigning the housing of the units to be able to ship in bulk. When one box arrives, it would have 25 units of computers, and another box would have the keyboard, connectors, and everything else needed to set up the workstations. This way, it would be easier and faster for the school IT staff to unload and set up computers in a classroom.
"The cost per effort of these machines will be lower than anyone have. If we can truly help and serve the IT staff in schools, we can make their jobs easier, which means we should be able to make the teachers happier," Calvin concluded.
About EdTech Talks with Vanilla Workstations
EdTech Talks with Vanilla Workstations is a podcast series that explores the latest educational technology trends, focusing on how these tools can be used to improve teaching and learning. Our team of educators, system engineers, and government specialists sits down to discuss a wide range of topics, including how to integrate workstations into the curriculum, how to use workstations to support the needs of students, and how schools can look for grant funding. Whether you're an educator looking for new ideas or a parent trying to keep up with the latest trends, EdTech Talks with Vanilla Workstations is a great resource for staying up-to-date on all things EdTech.