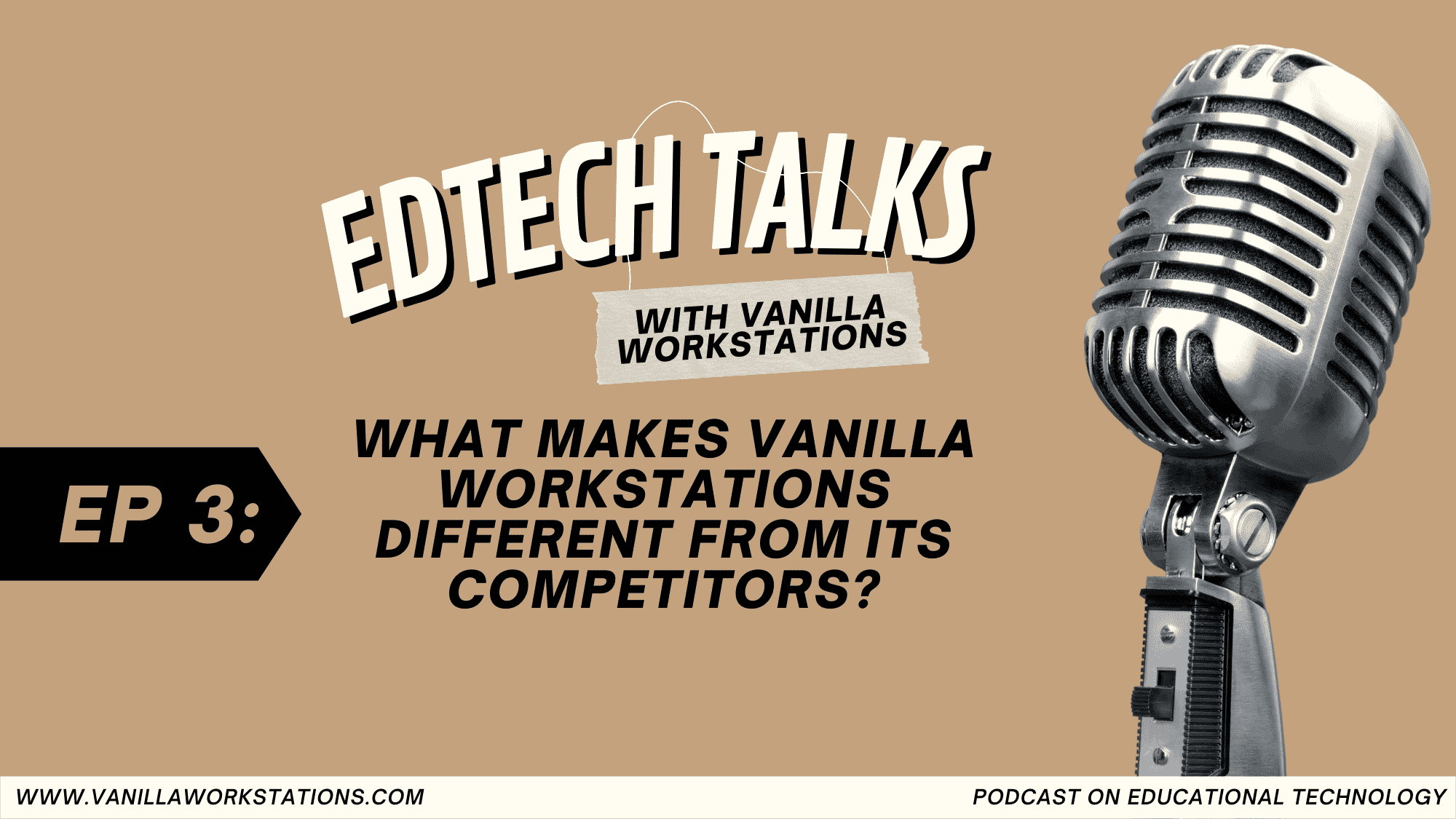 August 18, 2022

Vanilla Workstation Staff Writer

0

There are a lot of computer manufacturers in the market. Dell, Lenovo, HP, and Microsoft—just to name a few. What makes Vanilla Workstations (VW) different from these competitors?
It's a question of form factor and size, according to VWs Chief Engineer Calvin. All major companies produce small form factor machines, but they are for office use—built with different standards and models. And this is not what schools need.
In terms of cost-effective comparison, VW is building computers powered by Intel i5 processors, whereas low-end processors power small form factor workstations from other brands at the same price point.
These small form factor workstations from other brands might have worked in the past when all students used to do were word processing and other text-based tasks, but Calvin emphasized that they won't survive today's classrooms. At this point, where education has shifted to a true multi-media experience, schools would require faster computer workstations that accommodate the work that students need to do.
VWs is aware that when there is lag time, students get bored. And when they get bored, they disengage. That is why VWs computers are fast, responsive, and well ahead of the software's requirements. To put it simply, other brands are using their low-end, entry-level systems to keep them cheap and on the assumption that students just need a computer's word processor.
Unlike its competitors, VW works differently. Calvin highlights:
"Our difference is this: we recognize the problem, we scope the problem, and we said we need a reasonable processor, good speed, and a good memory, so we need to make these systems very responsive. We also need to make them as robust as we could."
VW recognizes the need for robust hardware as these computers when settled in classrooms, will be used by kids who would most likely play with the cables, wiring, housing, and other hardware. No one in the market is building computers with young kids' school behaviors in mind.
As such, Calvin asserted, "We want to build a technology that kids will learn to respect because it actually survives them."
About EdTech Talks with Vanilla Workstations
EdTech Talks with Vanilla Workstations is a podcast series that explores the latest educational technology trends, focusing on how these tools can be used to improve teaching and learning. Our team of educators, system engineers, and government specialists sits down to discuss a wide range of topics, including how to integrate workstations into the curriculum, how to use workstations to support the needs of students, and how schools can look for grant funding. Whether you're an educator looking for new ideas or a parent trying to keep up with the latest trends, EdTech Talks with Vanilla Workstations is a great resource for staying up-to-date on all things EdTech.