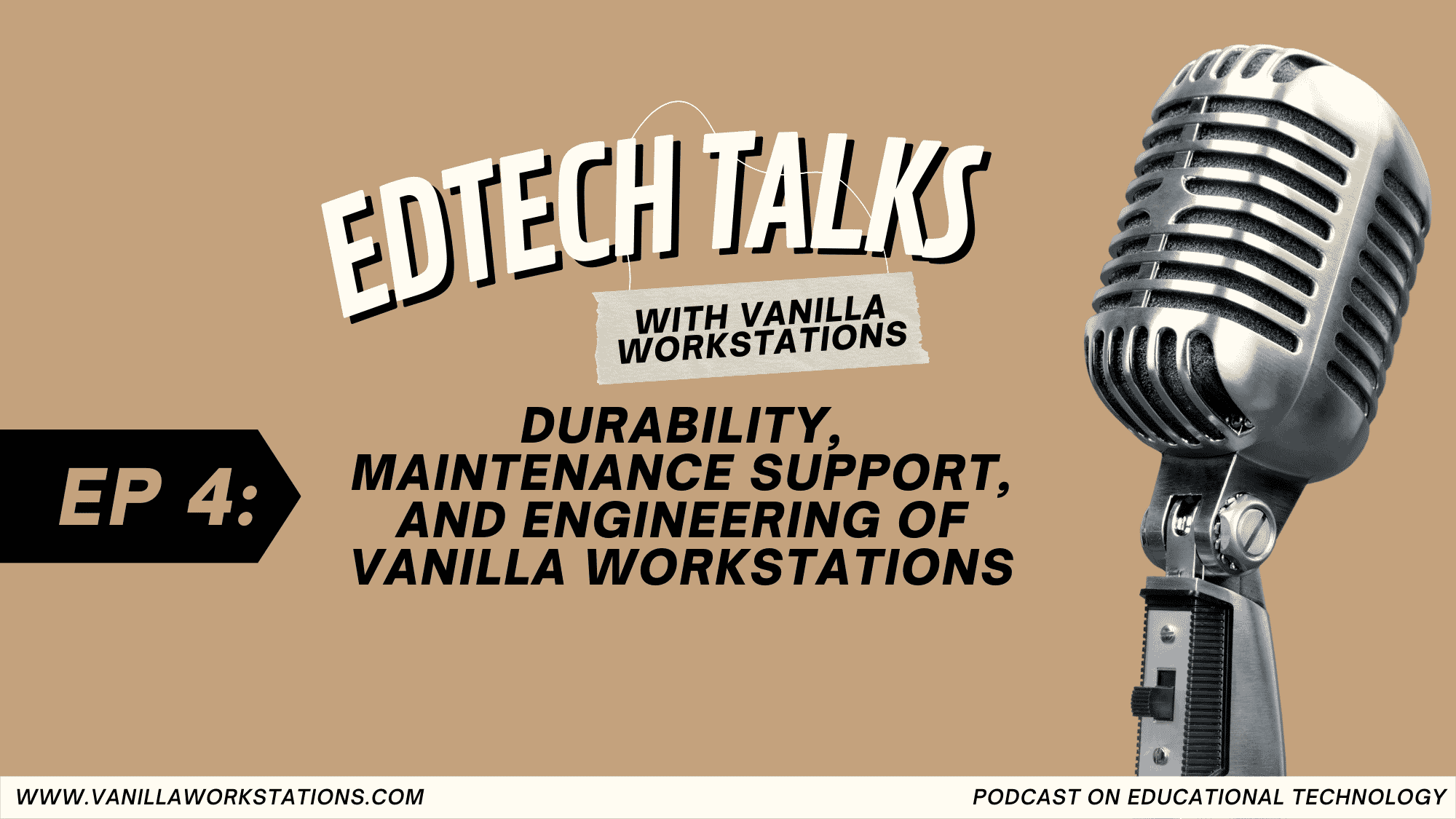 September 14, 2022

Vanilla Workstation Staff Writer

0
When asked how important durability is in government and public sector offices, Government Sales Specialist and Consultant Jenna Girompini said:
"Cost definitely is a huge factor. A lot of people associate cheaper or lower-priced machines with products that don't last long. But here in Vanilla Workstations, we believe that should not be the case."
Jenna elaborated by saying that durability—in government offices, for instance–is a much-needed feature of workstations. This is because they need reliable, long-lasting that can help them to transform digitally. The good news is that the government and public sector do not have to break the bank in purchasing such computers. Vanilla Workstations comes at competitive and affordable pricing without sacrificing software and hardware quality.
Aside from that, Vanilla Workstations recognizes the use-behaviors of students. Most of them are kids who are naturally curious about things. As such, it's advantageous for schools to have VWs workstations in their classrooms because the hardware is designed and built to withstand classroom use's normal wear and tear.
When it comes to support and warranty,  Chief Operating Officer, Jamie Waltz, emphasized that Vanilla Workstations' primary goal is to keep students working. That is why VWs made sure that it offers a warranty and replacement system that really makes matters for schools as streamlined as possible.
"We're pretty sure that what we're making should survive the 4-year window warranty without any manufacturing issues," Jamie elaborates as she discusses the warranty for each unit (4 years for desktops and 2 years for laptops).
Jumping into the engineering background of Vanilla Workstations, Chief Engineer Adviser Calvin talked about his experience designing and re-engineering hardware used on trains. This made it uncommon for him to design systems that had to survive high temperatures, possible impact, and continual vibration. This also prompted him to design that Vanilla Workstations hardware as robust as possible.
About EdTech Talks with Vanilla Workstations
EdTech Talks with Vanilla Workstations is a podcast series that explores the latest educational technology trends, focusing on how these tools can be used to improve teaching and learning. Our team of educators, system engineers, and government specialists sits down to discuss a wide range of topics, including how to integrate workstations into the curriculum, how to use workstations to support the needs of students, and how schools can look for grant funding. Whether you're an educator looking for new ideas or a parent trying to keep up with the latest trends, EdTech Talks with Vanilla Workstations is a great resource for staying up-to-date on all things EdTech.