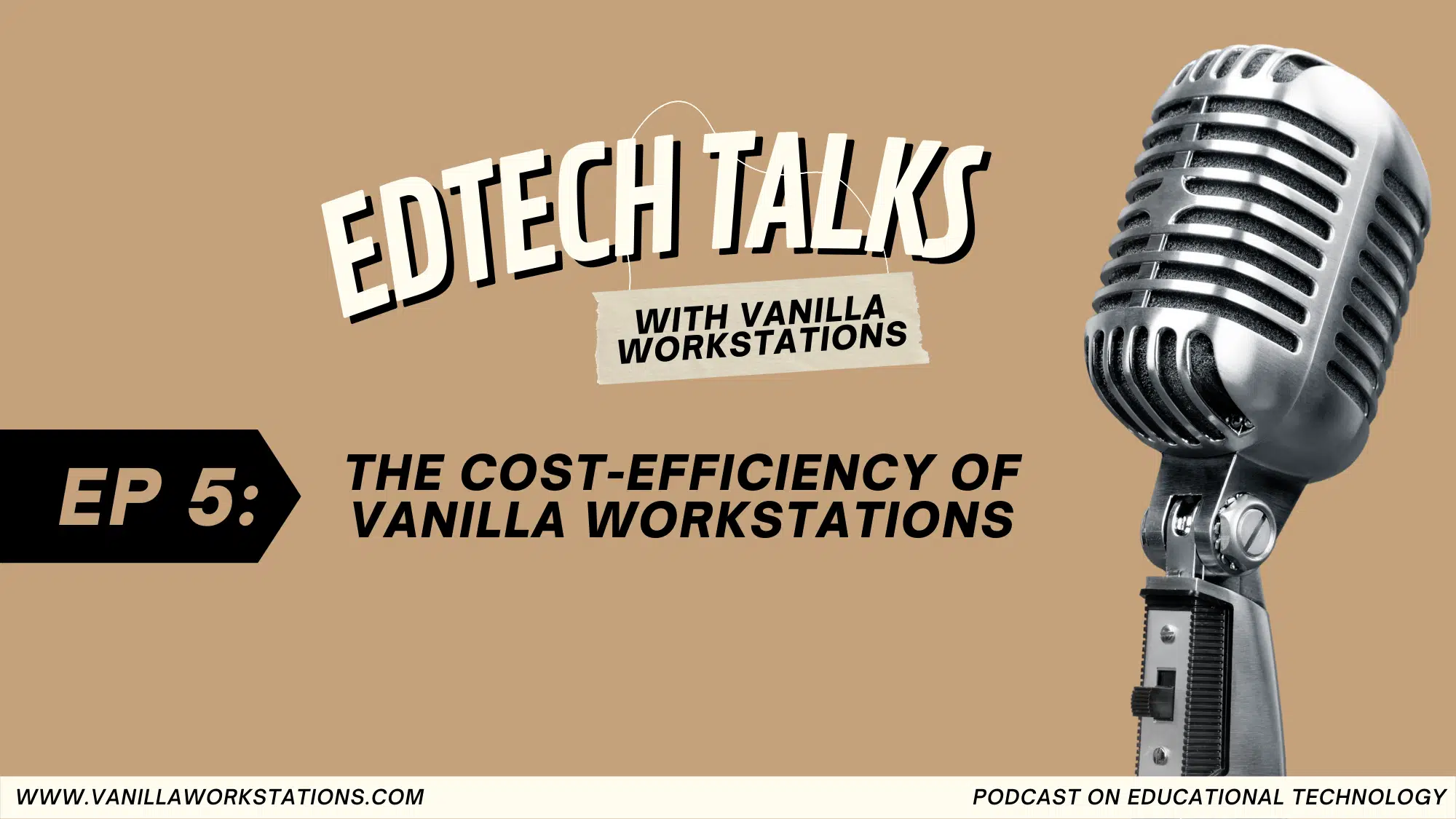 October 11, 2022

Vanilla Workstation Staff Writer

0

Tackling the cost-efficiency of Vanilla Workstations, Chief Engineer Adviser Calvin says that the company did a comparative analysis, including hardware testing, to the point of setting up trial schools with a couple of different systems from different vendors. In all cases, Vanilla Workstations had a higher set of quality in terms of specifications by a significant margin. But more than that, Vanilla Workstations offered the lowest price point, beating all the other vendors.
Besides this, Calvin emphasizes the unique goal of Vanilla Workstations. He explains that compared to other major brands that do custom drivers and other specifications, Vanilla Workstations moves in the opposite direction, one that is called a white box design. This design employs known standard components supported by Windows and Linux operating systems (OS) with no additional driver. It just runs those OS directly with no adage. In short, the company keeps it simple without the cost of pricing and quality.
Jhael Hakimian, an educator, shares her take from a school administrative perspective. She said that there are certain administrators who, at the end of the day, will always go for the most cost-effective technology solutions when they look at their budget. And that's where Vanilla Workstations comes in. The ease of set-up we provide school IT staff (as our computers come pre-imaged with the district requirement) means fewer hours for them to work on. This then translates to less money spent on labor fees for IT staff. So putting it all together, it's not just about affordable pricing but also about the amount of man-hours saved from having to set up our units in the classrooms.
"Our warranty is designed to save schools all the extra overhead costs," Calvin highlights. Further explaining the cost-efficiency of Vanilla Workstations, Calvin says that when schools run into a set of problems with the systems, they can easily and quickly contact Vanilla Workstations for a one-for-one replacement under warranty. And this would only take an hour or two tops for their IT staff to reinstall in the classrooms and have them work again. Whereas with other major brands, they would offer some new hardware parts which would take more hours for the IT staff to repair. So what we're really doing here is offering schools less cost for every repair and more hours saved for their IT and technology department.
Regarding school districts' spending, Jenna Girompini, our Government Procurement Specialist, says:
 "It really is about partnering with schools and teaching them how to get access to funding. Vanilla Workstations, from my perspective, is definitely one of the first companies out there where we actually have a government procurement specialist onboard." 
This is meant to help schools look for funding opportunities and basically make sure their students have what they need.
About EdTech Talks with Vanilla Workstations
EdTech Talks with Vanilla Workstations is a podcast series that explores the latest educational technology trends, focusing on how these tools can be used to improve teaching and learning. Our team of educators, system engineers, and government specialists sits down to discuss a wide range of topics, including how to integrate workstations into the curriculum, how to use workstations to support the needs of students, and how schools can look for grant funding. Whether you're an educator looking for new ideas or a parent trying to keep up with the latest trends, EdTech Talks with Vanilla Workstations is a great resource for staying up-to-date on all things EdTech.